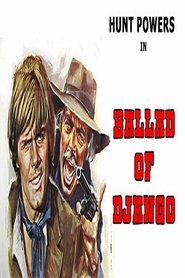 Adios Compañeros (1971)
Macho Callaghan is a lieutenant in the Federal Guards and his job is to capture Butch Cassidy, Ironhead, and their band of outlaws. Getting in touch with Ironhead, Macho finds a way of being hired by the outlaws. But when the two leaders quarrel and decide to separate, Macho manages to convince Ironhead to attack Butch Cassidy.
Duration: 88 min
Quality: HD
Release: 1971
The deadliest guns in all the West are about to be silenced.
6