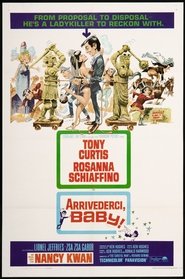 Arrivederci, Baby! (1966)
Nick has married several times, but all his rich wives were "accidently" killed after some time. Now he's married a young Italian widow, but it is not so easy to get rid of her, especially when she learns of his plans and tries to turn the tables.
Duration: 100 min
Quality: HD
Release: 1966
From proposal to disposal he's a ladykiller to reckon with.
5.3