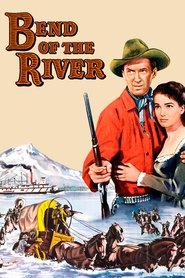 Bend of the River (1952)
Two men with questionable pasts, Glyn McLyntock and his friend Cole, lead a wagon-train load of homesteaders from Missouri to the Oregon territory. They establish a settlement outside of Portland and as winter nears, it is necessary for McLyntock and Cole to rescue and deliver food and supplies being held in Portland by corrupt officials. On the trip back to the settlement, up river and over a mountain, Cole engineers a mutiny to divert the supplies to a gold mining camp for a handsome profit.
Duration: 91 min
Quality: HD
Release: 1952
The greatness...the glory...the fury...of the Northwest Frontier!
7.3