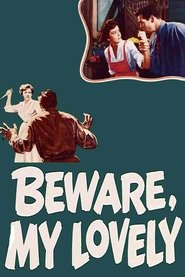 Beware, My Lovely (1952)
Helen Gordon hires Howard Wilton as a handyman to do chores around her house. She doesn't know what she's let herself in for. Insecure and paranoid, Wilton thinks everyone, including Helen, is against him. He suffers from memory lapses and extreme mood swings. She's soon a prisoner in her own house after Wilton locks the doors and tears out the telephone. His mood swings from violence to complacency but after Helen gets a message to the police via a telephone repairman, she finds he is still in the house.
Duration: 77 min
Quality: HD
Release: 1952
Trapped by a man beyond control!
6.6