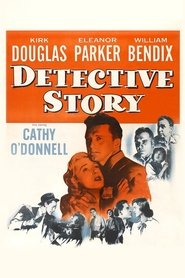 Detective Story (1951)
Jim McLeod is a hard-nosed and cynical detective. He believes in a strict interpretation of the law and doesn't believe in turning the other cheek. The current object of his zealousness is Karl Schneider, an abortionist responsible for the death of several young women. Schneider's lawyer tells the precinct lieutenant that McLeod has his own personal reasons for going after his client. It turns out that his wife was a patient before they met, although Jim knew nothing of it. His world suddenly turned upside down, McLeod is too late in re-evaluating his priorities.
Duration: 103 min
Quality: HD
Release: 1951
The love story of a man whose wife was more woman than angel!
7.6