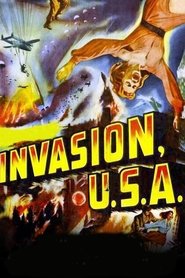 Invasion, U.S.A. (1952)
Five people are sitting in a New York bar with a mysterious Mr. Ohman, when they hear the news that the godless Communists are invading the good ol' U.S. of A. The five rush off to various sections of the country to do their part to stop the invasion, when an A-bomb crashes down upon Manhattan.
Duration: 73 min
Quality: HD
Release: 1952
It will scare the pants off you!
2.6