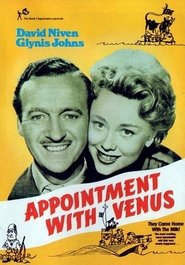 Island Rescue (1951)
At the outbreak of WWII the British realise they can't prevent the invasion of the Channel Islands. However, someone realises that a prize cow is on the islands and the Nazis mustn't get hold of her. This is the intrepid story of the cow-napping from under the noses of the Nazis.
Duration: 90 min
Quality: HD
Release: 1951
They came home with the milk!
6.2