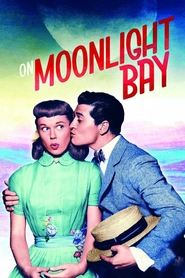 On Moonlight Bay (1951)
The Winfield family moves into a new house in a small town in Indiana. Tomboy Marjorie Winfield begins a romance with William Sherman who lives across the street. Marjorie has to learn how to dance and act like a proper young lady. Unfortunately William Sherman has unconventional ideas for the time (setting is during W.W.I, but the war does not play a major part for most of the movie). His ideas include not believing in marriage or money, which causes friction with Marjorie's father, who is the local bank vice president.
Duration: 95 min
Quality: HD
Release: 1951
The lovin'est musical in many a moon!
7.1