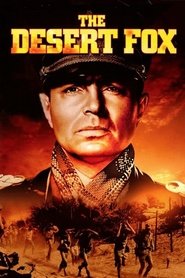 The Desert Fox: The Story of Rommel (1951)
This biopic follows Rommel's career after the Afrika Korps, including his work on the defenses of Fortress Europe as well as his part in the assassination attempt on Hitler, and his subsequent suicide.
Duration: 88 min
Quality: HD
Release: 1951
At last! The sensational best-seller comes to the screen!
7.0