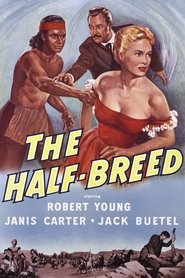 The Half-Breed (1952)
It's just after the Civil War and Frank Crawford it trying to start an Indian war so the Indians will be thrown off the reservation and he can then claim the millions in gold contained there. Dan Craig, a wandering gambler, arrives and meets the half-breed Apache Charlie Wolf. The two become friends and for a while they are able to prevent trouble. But when Crawford murders Charlie's half sister, Charlie rebels and an Indian uprising appears imminent.
Duration: 81 min
Quality: HD
Release: 1952
RED-BLOODED ADVENTURE!
5.1